A tour of the before
The farmhouse is in really rough shape, but when we decided to buy it we were able to see beyond the damage and envision the potential. We have so many exciting ideas and visions of what we want to do to bring life back into this house.
The Farmhouse
The house was built around 1840 by the Sherman family.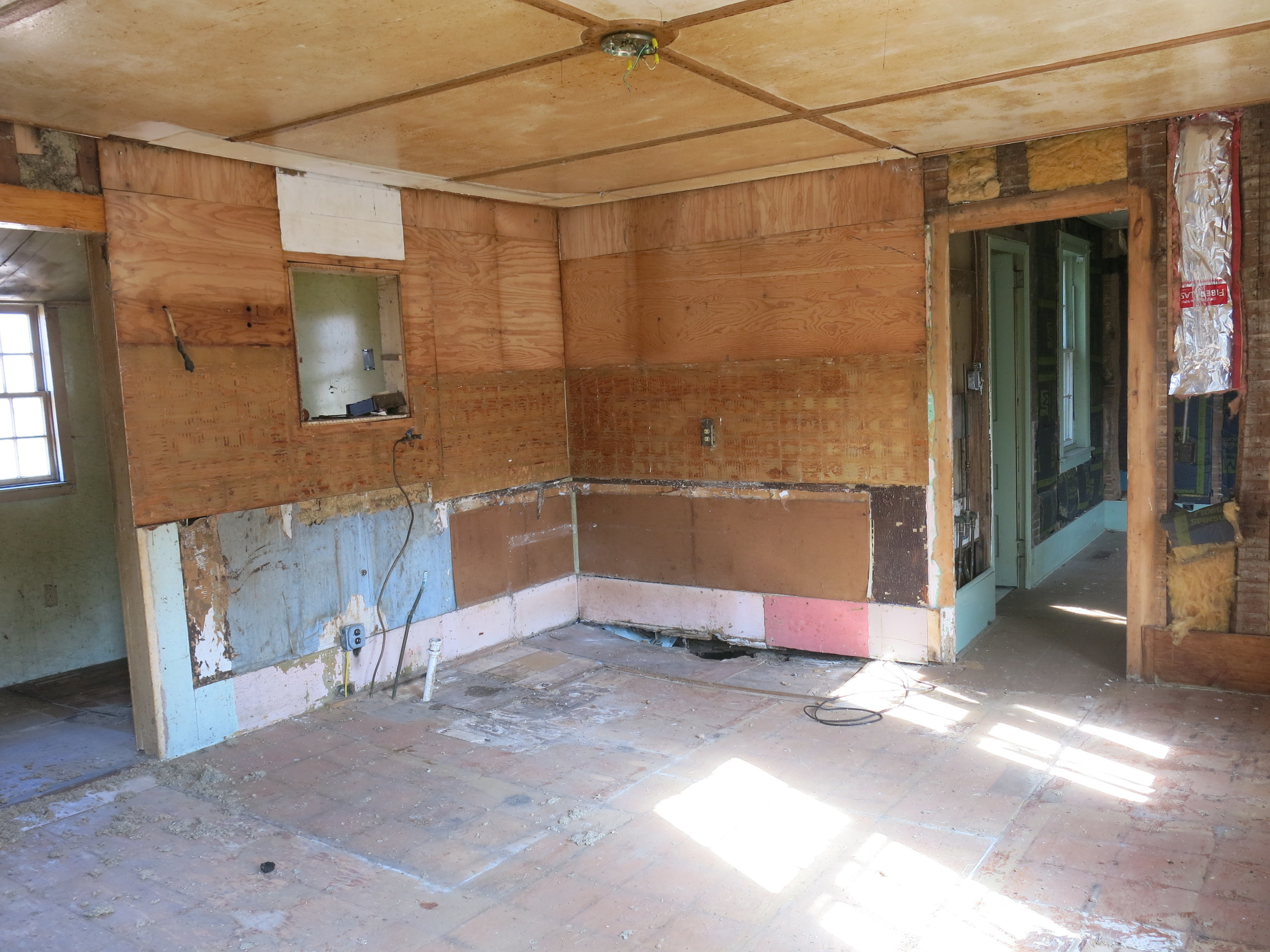 The Kitchen
We think there was a leak where the kitchen sink used to be and it caused the floor to get soft and fall in.
Kitchen Fire Place
This fire place is one of the original details that we fell in love with and we are planning to preserve it.
The Dining Room
The dining room has a lot of doors! Our plan is to simplify the room while keeping all the windows and incorporating a builtin china cabinet (reclaimed if possible!).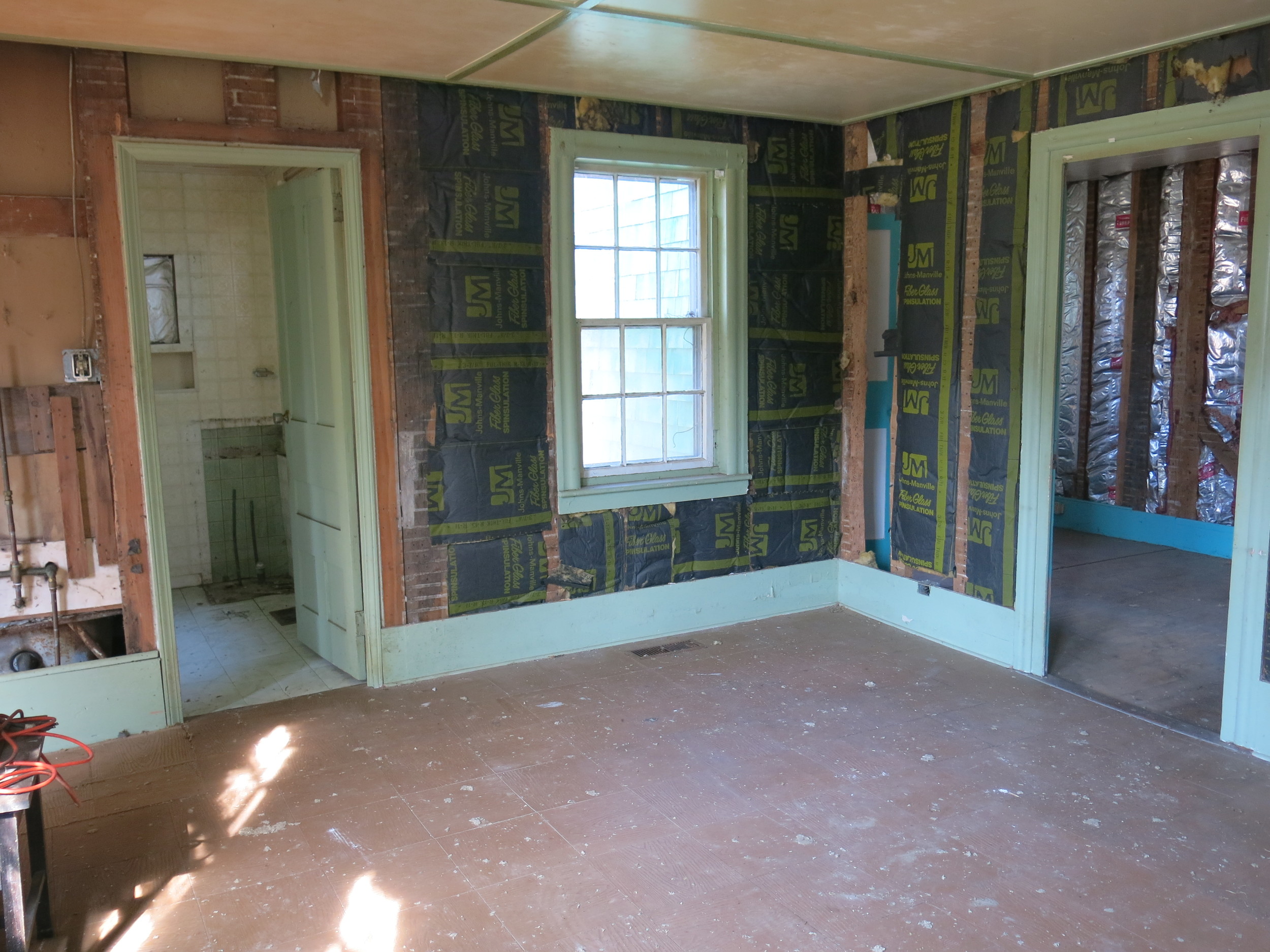 The Dining Room
The dining room has amazing views of the sunset and we are hoping to capture the view by adding a set of french doors.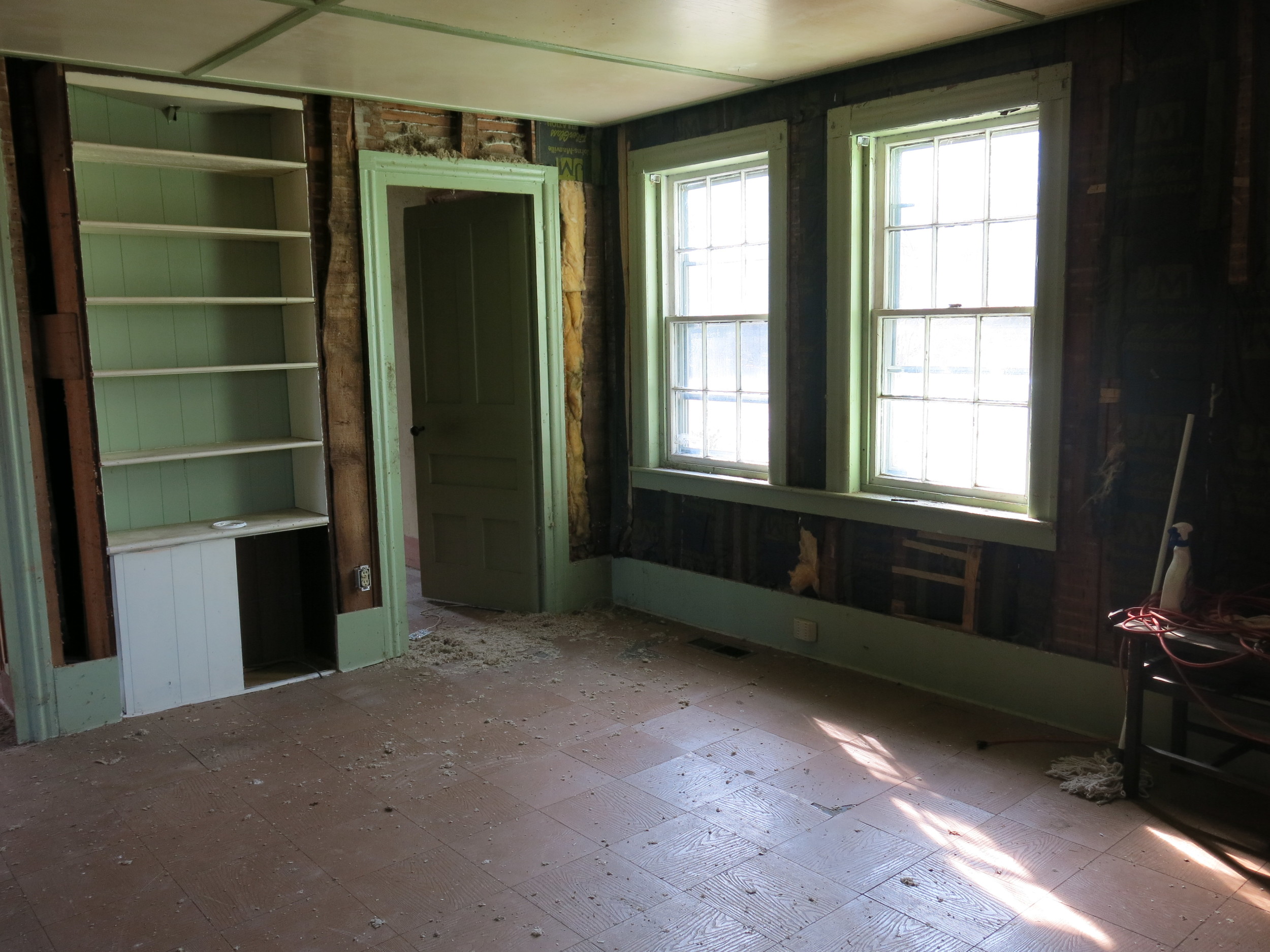 The Dining Room
We inherited a beautiful set of Spode China from Justin's grandmother and I can't wait to display it in this room!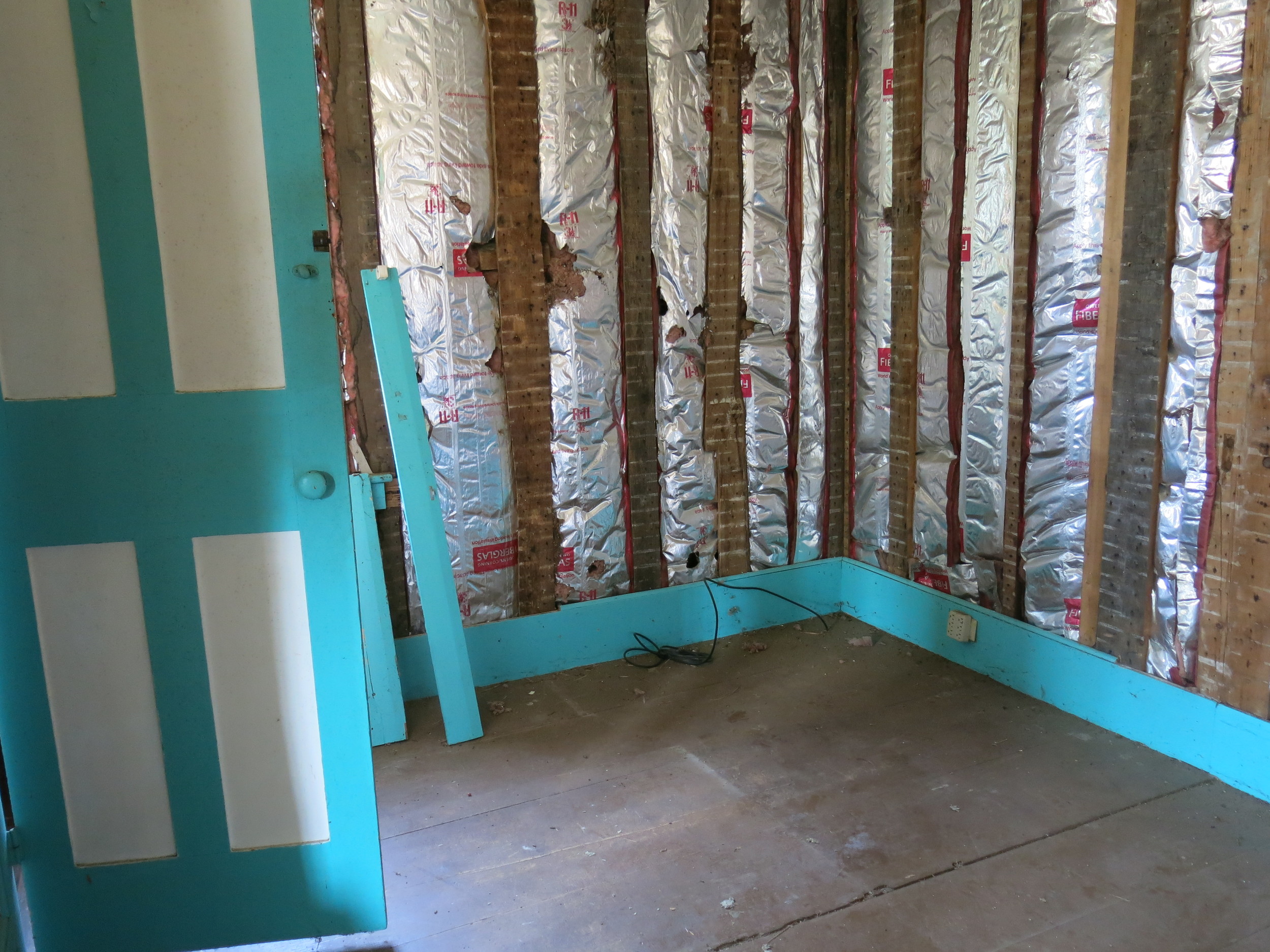 Bedroom No. 1
This bedroom is right off the dining room and is pretty small. Our plan is to expand it into the small office that is next door to make it a more functional space.
The Office
This tiny little room is what we call the office. Our plan is to combine this room with the bedroom next door to make one larger room.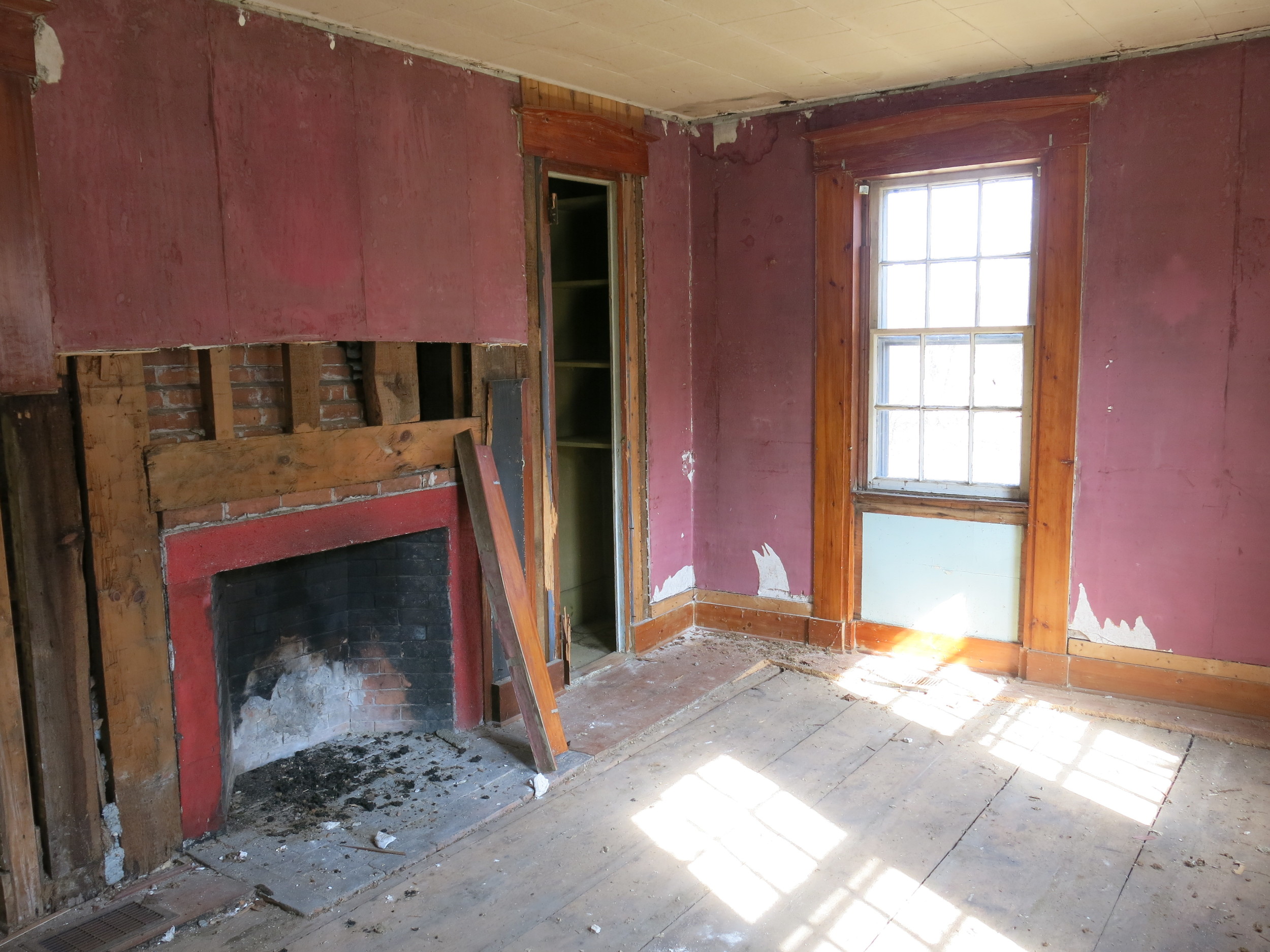 The Living Room
Another fire place! This is one of our favorite rooms in the house because it is so cozy.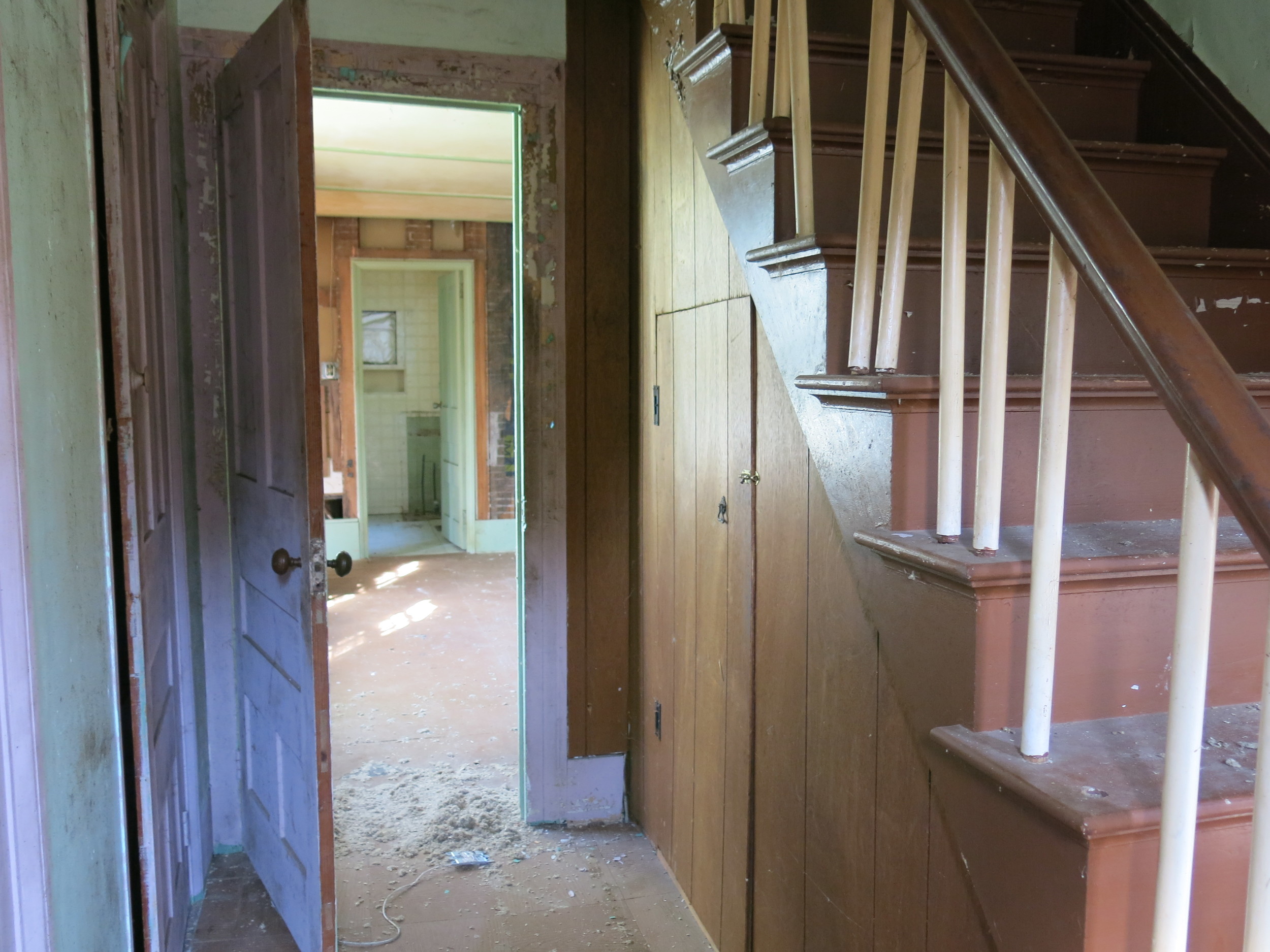 Front Hall
The front hall is pretty dark right now. We are hoping to brighten it up by adding a window and opening up the staircase wall into the living room.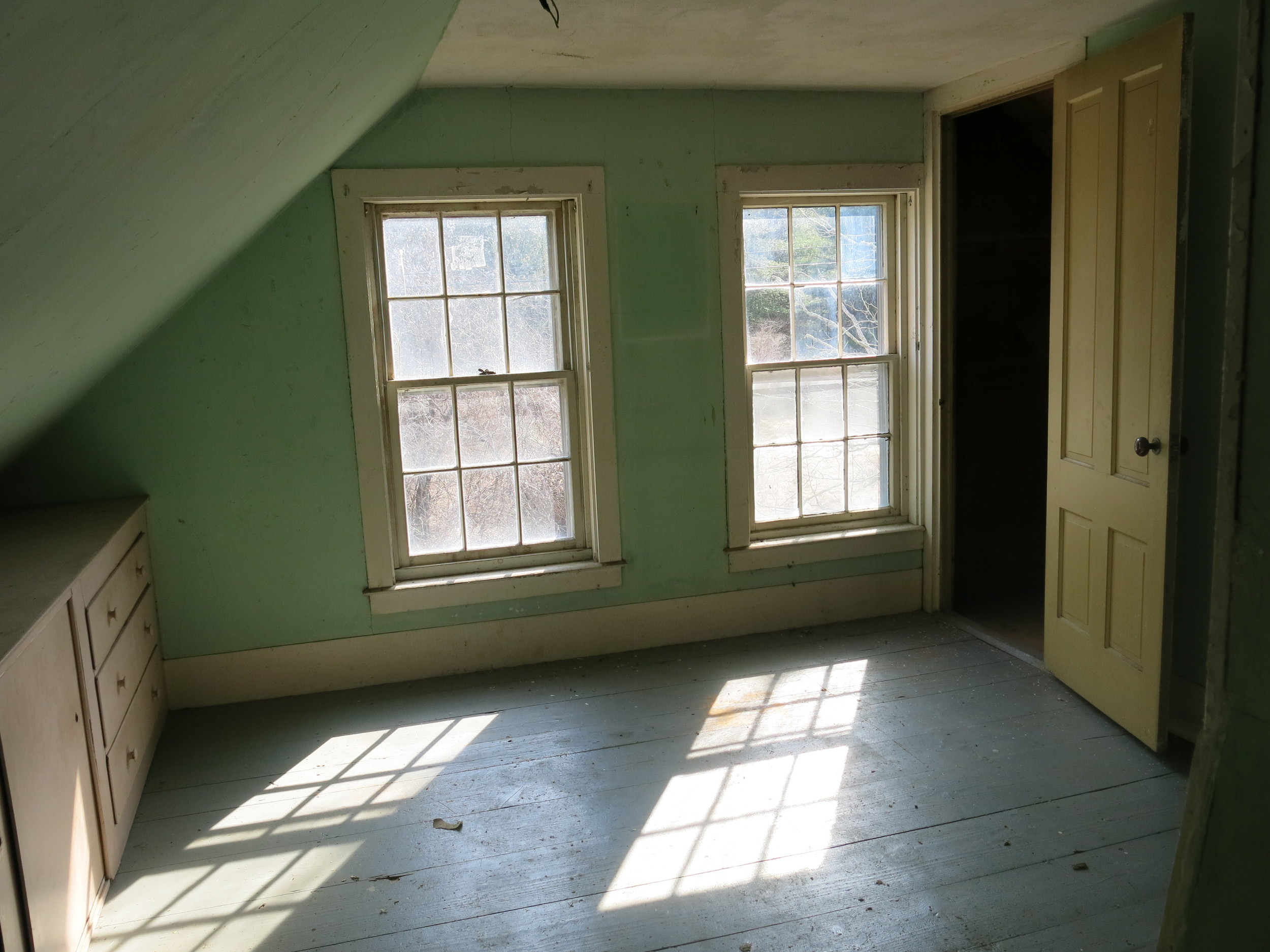 Bedroom No. 2
This room will have the least amount of changes made to it! Other than getting freshened up, what you see is what you get.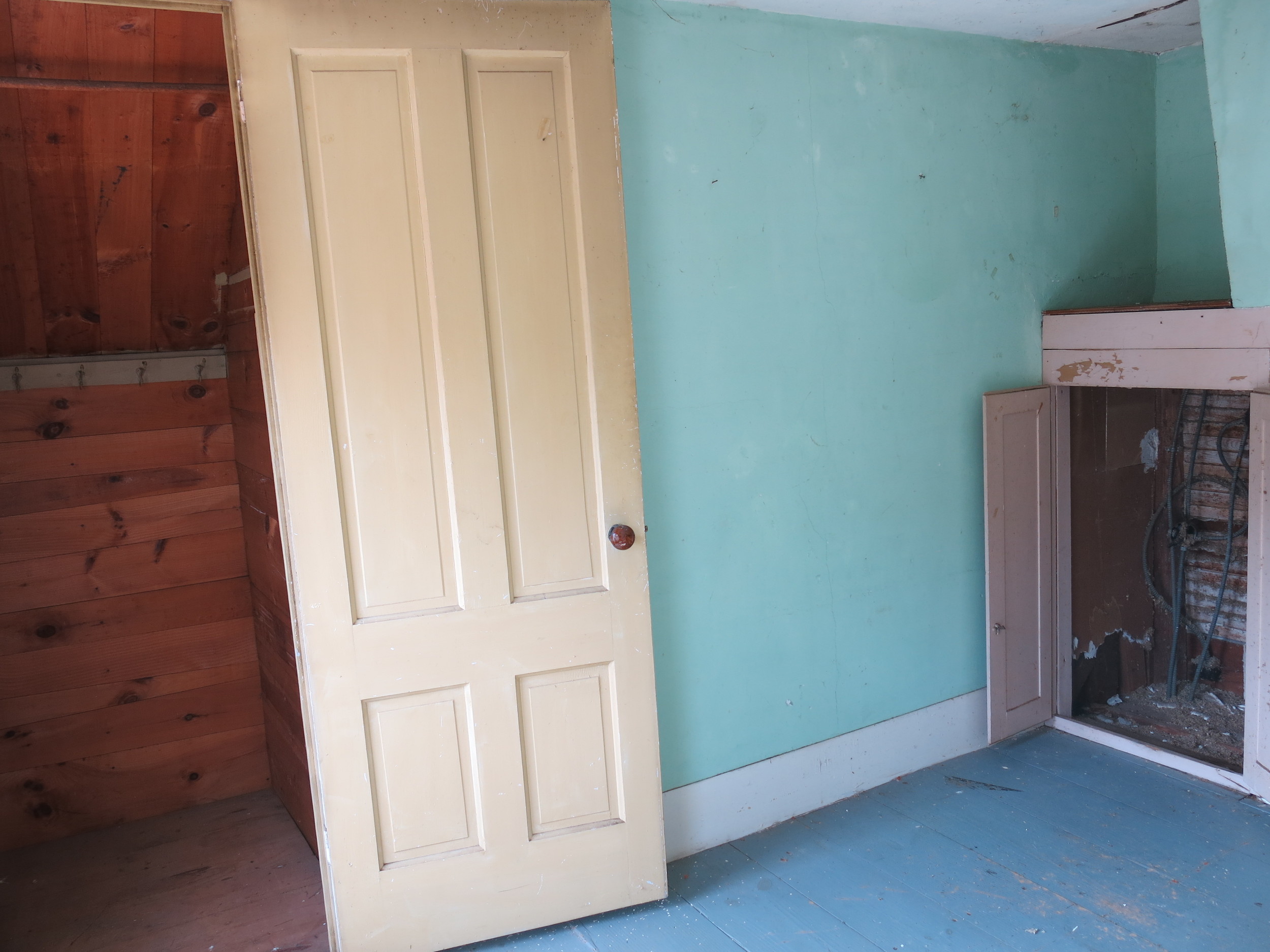 Bedroom No. 2
I don't think there is one door in this house that is the same as another! We are hoping to be able to reuse as many doors and knobs as possible.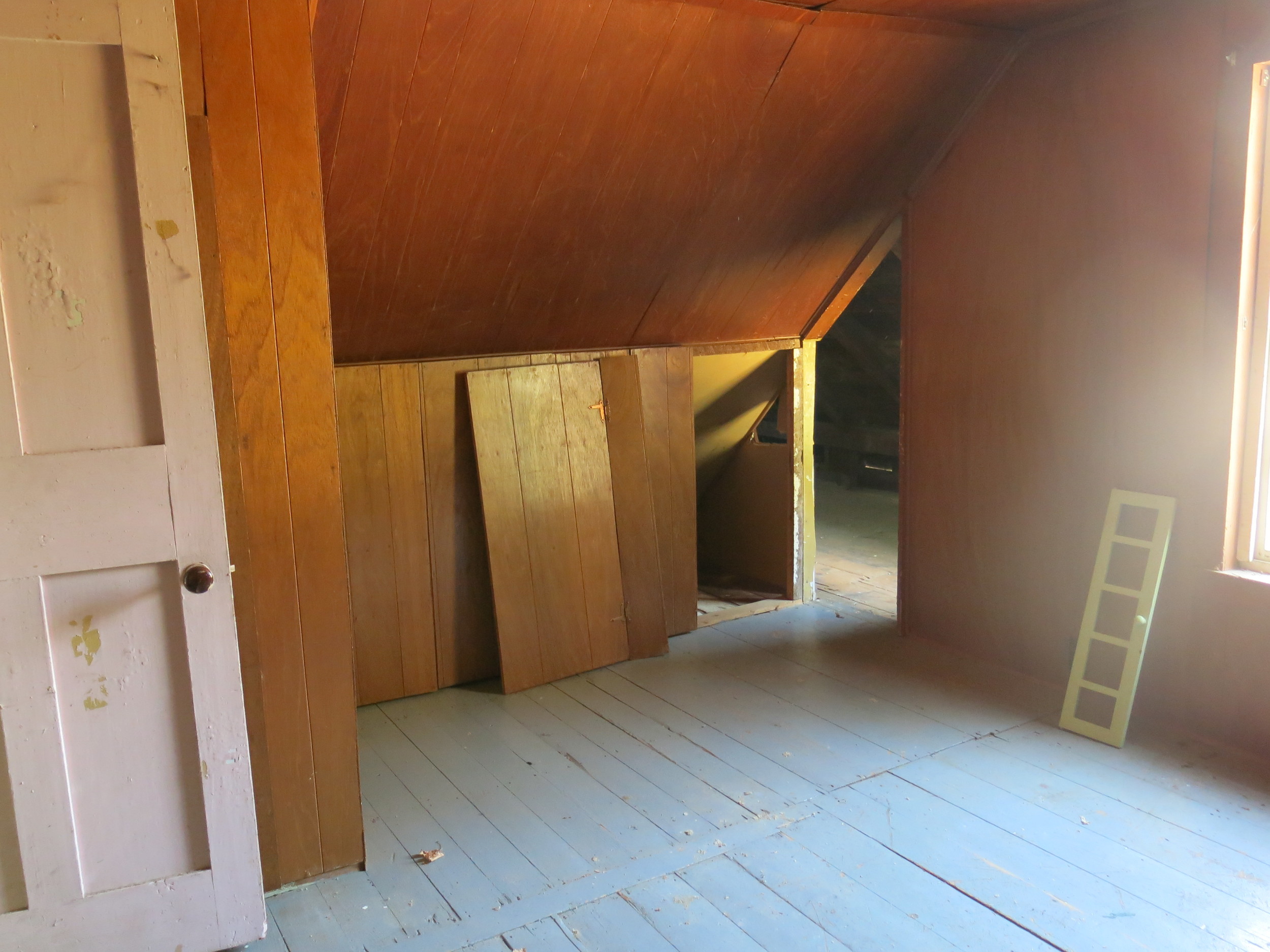 Bedroom No. 3
This bedroom is going to see big changes when we convert it to a bathroom.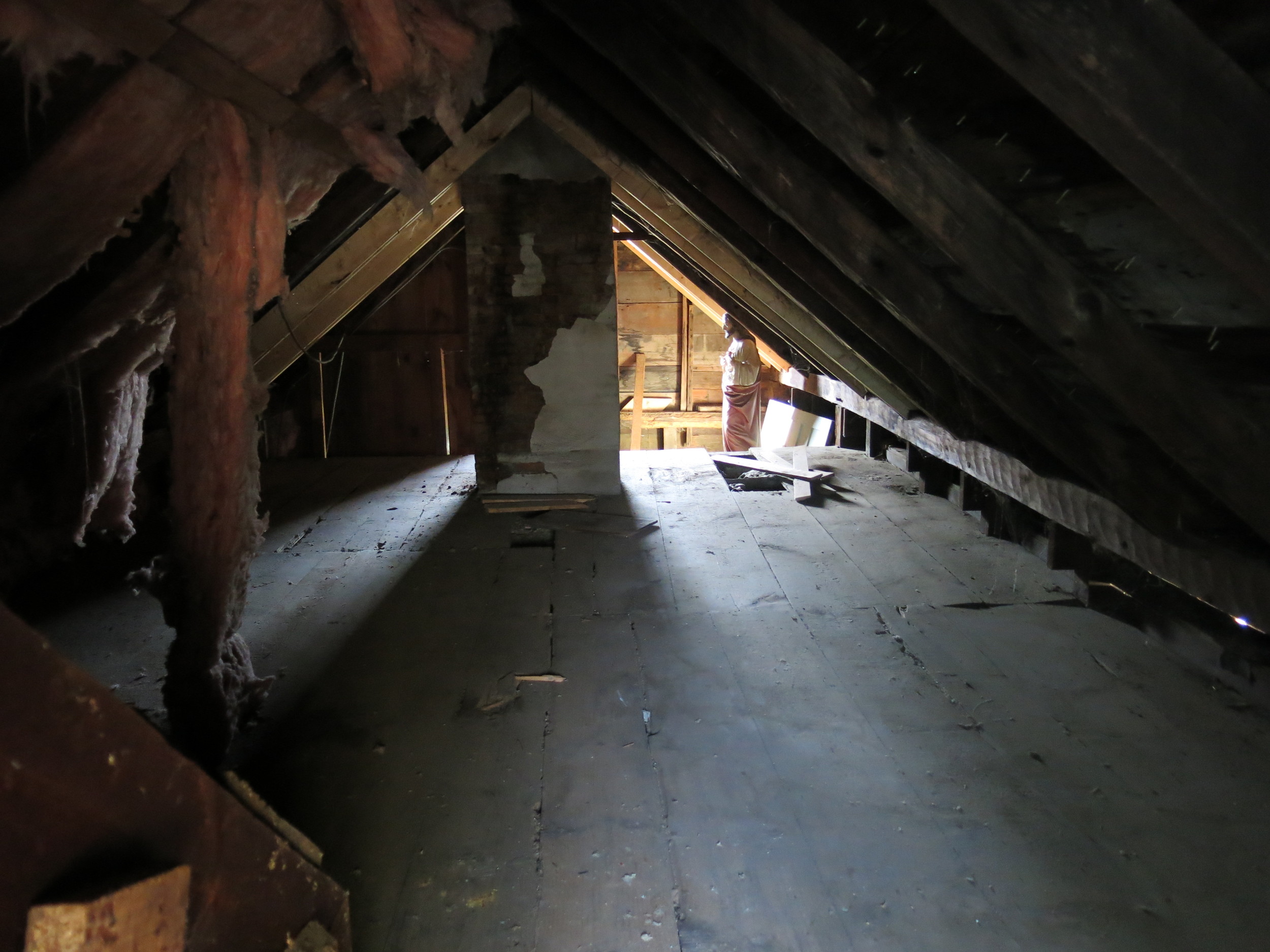 The Attic
This is where the future master bedroom will be. (yes, that is Jesus)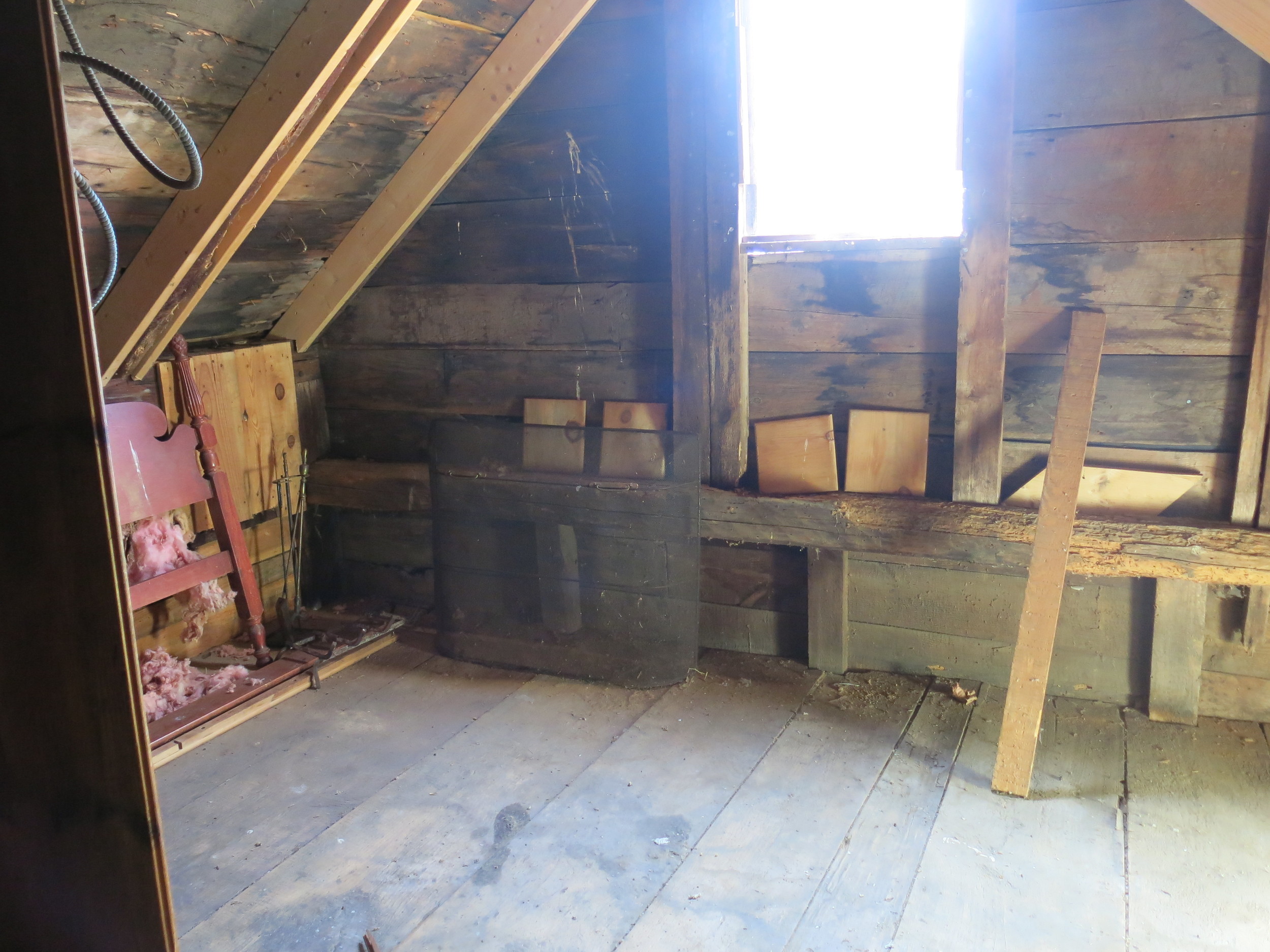 The Attic
At the far end of the attic we are going to add a master bathroom and his and hers closets.
Some rooms are in better shape than others, but every inch of this house is going to need to be touched and repaired. Justin and I can't wait to be able to show before and after photos and we will be sure to post progress pictures as work is done.